A six day week with plenty of adventure
Original activities every day: building an igloo, piste games, biathlon on snowshoes, games with security equipment, forest animals...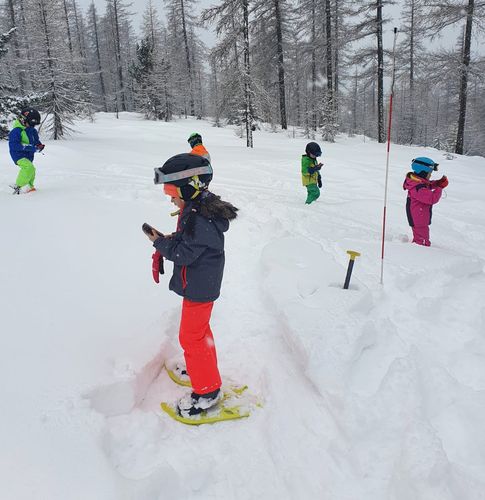 6 half days
Afternoon
From Sunday to Friday
In the fresh air, these original and fun activities are accessible to all, and only require a pair of snowshoes (compulsory).


Practical information
Afternoons 2.30-5pm
We respond to
your questions
Are helmets mandatory?
Helmets are mandatory for certain parts of the course which we will communicate to you in advance.
Why this type of programme?
Our instructors want to share their love of the mountain and all its forms. These types of activities help children learn many ways to enjoy the winter and the mountains.
Do the activities require certain materials?
Yes, they should have warm clothes, ski outfits and snowshoes. We always advise you bring a backpack, a bottle of water and a spare pare of gloves.