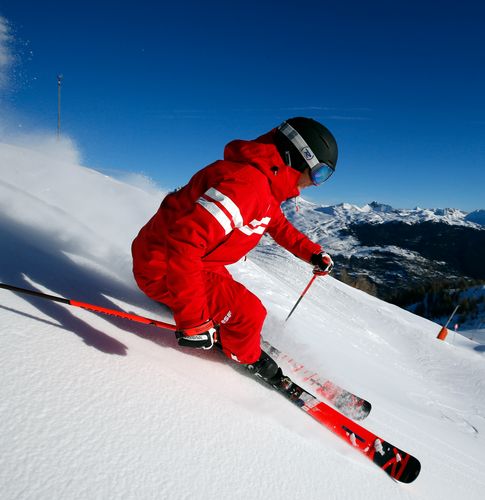 6 half days
Morning or Afternoon
Sunday to Friday
Practical information
Mornings 9.15-11.15
Afternoons 2.30-5pm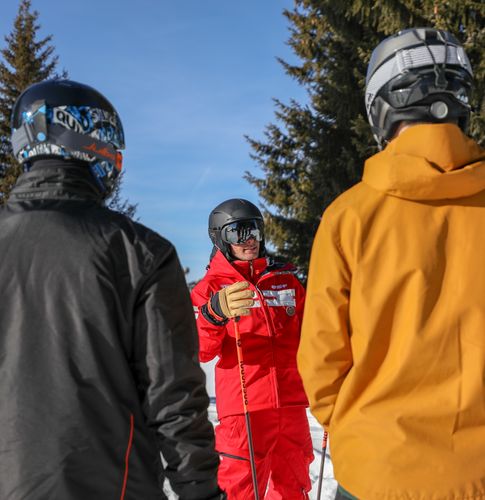 6 full days
Morning + Afternoon
Sunday to Friday
Practical information
Mornings 9.15-11.15
Afternoons 2.30-5pm
A six day week full of adventures
Morning Champion and Afternoon snow adventures
Champion course in the morning and original snow experiences all the afternoon such as building an igloo, biathlon on snowshoes, piste games among many others...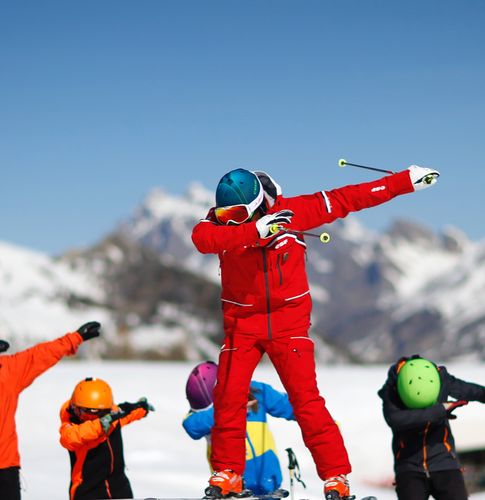 6 mornings champion + 6 afternoon snow adventures
Morning + afternoon
Sunday to Friday
Reserve the morning(185€) then click on the snow adventures option for 125€

Practical information
Sunday to Friday

9h15 - 11h45

14h30 - 17h00
Can I leave my teenager all day and you take care of the meal?
We have a lovely canteen where our staff can stay with your teens while they eat. We don't provide the meal, so you will need to bring that along but we can reheat it if necessary.
When and where does the the medal giving take place?
The passing of each level is always on the Friday and your instructor will give you the time and place. The medal collection is always 15 minutes before the end of the Friday lesson. Don't forget to charge your phone to take photos! Coffee and drinks are offered by your instructor.

Is it possible to access the VIDEOZONE ?
When you register for the Tuesday flèche the VIDEOZONE is included. It's a connected space where you can film and watch your skiing on video.
Is wearing a helmet mandatory?
Yes, helmets are mandatory for the champion course.